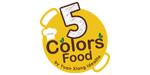 5 Colours Food - Food Franchise
5 Colours Food are bringing their plant-based healthy eating concept to the CBD and shopping malls throughout Singapore.
Watch Video
Finance requirements

Franchise Fee:

Kiosk: $35,000 Restaurant/Mini-Rest: $60,000

Areas Available

Opportunities throughout Singapore
Profile

HEALTHY LIVING ERA
5 Colours Food always aim to bring the plant-based concept to Central Business District (CBD) and shopping malls targeting audiences who are looking for healthy eating. To encourage a nourishing eating lifestyle and greener environment to the public, MSG, artificial colouring, flavouring and meat are strictly omitted. The brand is founded by Nutritionist Mr Tan Yong Jen and Chef Lee Eng Yiow in 2011 and had their first outlet established in Penang while the other 5 outlets across Malaysia. In addition, all dishes are evaluated by both to ensure a balance nutrition diet..    
HOW WOULD YOU BENEFIT FROM OUR 5 COLOURS FOOD FRANCHISE SYSTEM?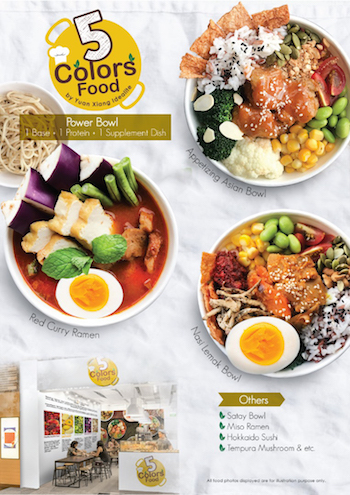 5 Colours Food has brought their healthy dining concept to Singapore in 2016 and have established 3 successful outlets in different format. With the ambition in expanding its distribution and availability, the brand owner took the franchise route and is very committed in helping franchisees to succeed through.
1 Low chef dependency
Franchisee do not have to worry about chef dependency as we are committed to produce the key and important ingredients in our Central Kitchen to achieve product consistency.
2 Lower manpower cost
Complex food preparations are done in our central kitchen which resulted in lower skills workers and fewer manpower needed at the outlet, thus, lower manpower cost as compared to other operational methods.
3 Strong franchisor support 
By having a strong and enthusiastic team of management staffs as well as F&B expertise, our franchise system will offer support such as training for staff, brand management such as marketing promotion, setting up of stall, auditing individual stall for quality control and production of food items.